Style. Safety. Ease. Designed to please.
Design 30 is the eye catching Amendment 3 compliant consumer unit, designed with safety in mind and packed with numerous installation features. Multiple knockouts (with the option of no knockouts available), ample cable space and a full metal DIN rail help to make your installation go with ease, whilst a cable clamp and cable protector plate for incoming cables are included as standard. Design 30 ticks all the boxes for Part M of the Building Regulations and blends easily into any building. Fitted within a smooth tapered cover, the stylish settings of Design 30 make it a board like no other.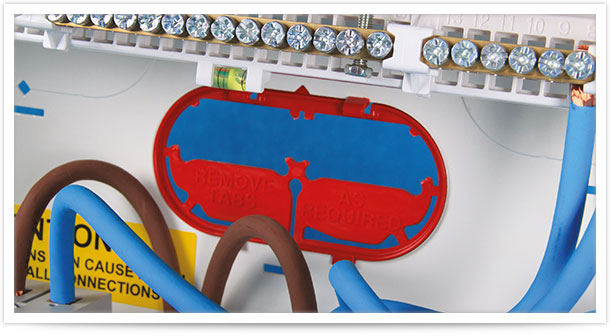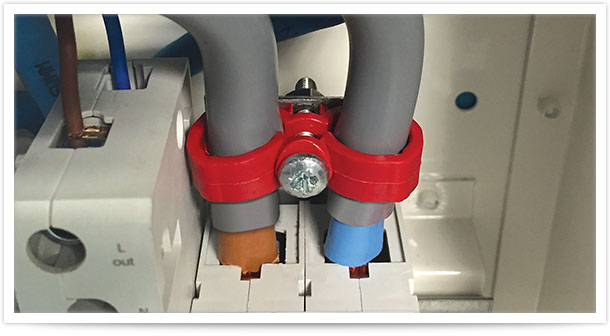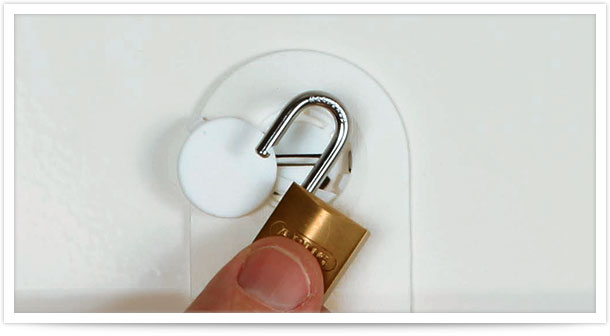 The cable protector plate is quick to install and provides an enhanced method for bringing cables into the rear of the consumer unit. Simply remove a rear knockout and clip the cable protector plate into place. The cable protector is provided as standard with all Design 30 consumer units.
Design 30 includes a cable clamp for the incoming meter tails as standard allowing them to be safely secured, even with an RCBO next to the main switch, eliminating stress within the switch terminal and providing additional peace of mind.
The optional health & safety lock provides the ability to isolate circuits and secure the consumer unit prior to the occupation of a property. This elegant solution utilises the form and function of the Design 30 to enable locking whilst maintaining its original aesthetic.

Designed for installation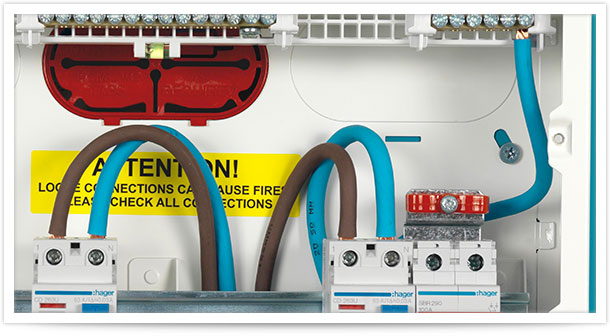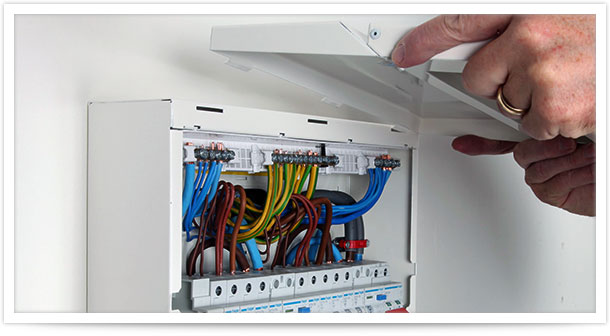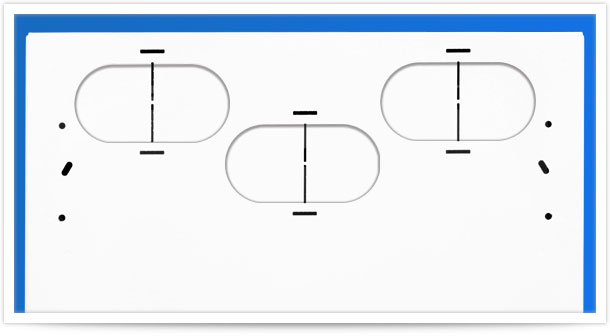 A hallmark of any Hager consumer unit has always been ample cable space, especially relevant if you are fitting RCBOs. This continues with the Design range of consumer units.
Holds the cover in position during installation, reducing the risk of damage and leaving both hands free to fix the cover to the base.
Rear knockouts remove easily and safely and provide ample cabling capacity for any installation. Top knockouts located toward to the rear of the board accommodate the most commonly used domestic trunking (25mm x 40mm, 50mm x 50mm & 100mm x 50mm). Bottom knockouts allow entry of meter tails and main earth conductor with grommet strip installed (designed to suit 25mm x 40mm trunking).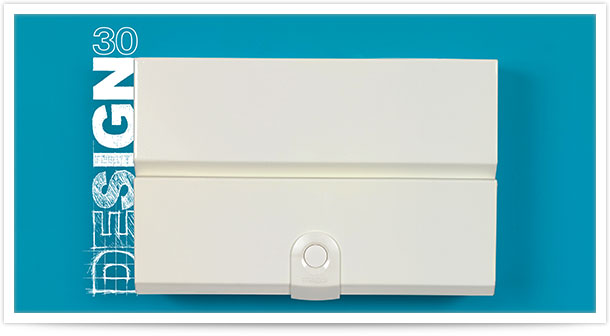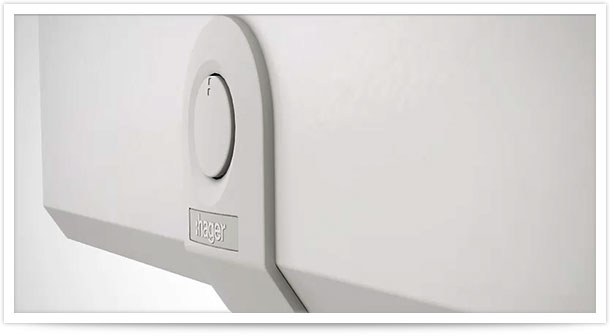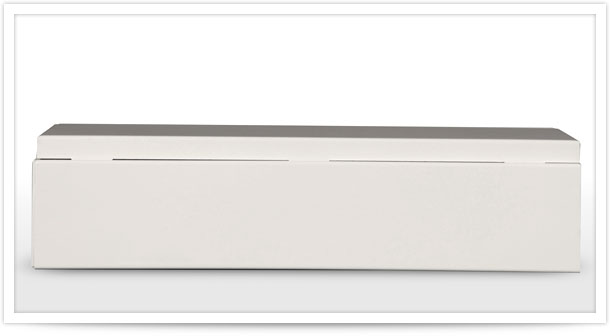 Our tapered cover and door on the Design 30 offers a refreshing and pleasing aesthetic not traditionally associated with a metal unit.
Stylish multi purpose door plate not only enhances the look of the Design 30 range but also provides a simple and innovative solution for multiple locking options such as health & safety lock or key lock.
Additionally the Design 30 range is available without knockouts top and bottom knockouts for those installations where the board is clearly visible in the home. Maintaining the stylish clean line look and feel of the unit.