We have a number of ways to enable ease of product selection, you are already using one.
Our website, structured in the same way as our eCatalogue is one way, secondly you can select products by using a MyHager ID and link them together under MyProjects.
Both of these enable easy collation for project quotations, tenders or O&M manuals.
E-catalogue
A catalogue in your pocket, mirroring the structure on the website for ease of selection.
E-Cat App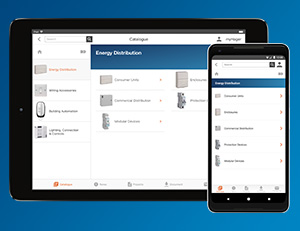 Pulse App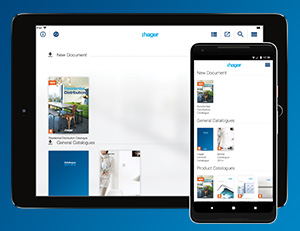 Engineered Solutions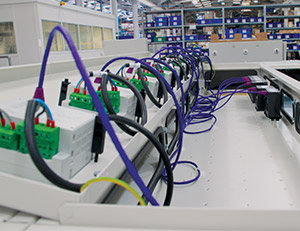 Product Directories & Estimation Tools
Hager products feature in a number of third party tools and systems: