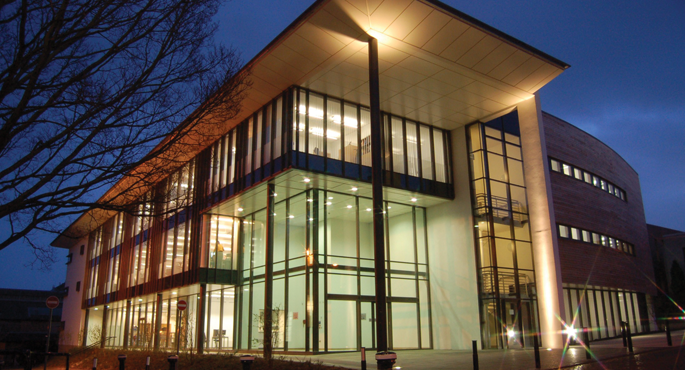 Dundee University - Tebis KNX
McGills Electrical has used Hager's Tebis KNX bus based system to supply a future proofed and flexible central lighting control solution for the University of Dundee's new 6,500m2 library extension.

Using Tebis KNX, McGills installed a single 30V bus line throughout the extension. A conventional hardwired solution would have used multiple cables. All the lighting circuits and switches controlling them then simply tap onto the bus line via connectors.

Says Graham Sutherland, project manager for McGills: "Providing a solution for switching several lighting circuits supplied from different distribution boards can be a major exercise.

"A conventional hardwired solution would have involved multi-core cabling throughout the building, all being terminated into one central grid switching unit. Apart from the logistics of terminating several cables into the correct switch there is no flexibility to change specifications during the build. Any change in switching control would involve extra cabling."

Using Tebis KNX each input and output device is assigned an address and then programmed so certain lighting circuits only respond to signals from particular switches. Individual circuits can respond to more than one switch, so an infinite number of switching variations are possible using the system.

The bus system also makes it easy to check the emergency lighting. Someone simply switches off all the lighting circuits to simulate a mains failure for a walk test.

Says Sutherland: "We probably saved about 20% labour time using Tebis KNX compared to conventional hard wiring. More importantly however the system gives us the flexibility to change or add to the specification without having to run new cabling throughout the building."

The new extension provides students with IT and WiFi facilities, integrates other libraries into one central building and provides additional room for research.