Working safely in the winter. The Hager Gang forum.
How can you work safely this winter? In the first of a new series, #HagerGang members share their top tips and advice for working this winter.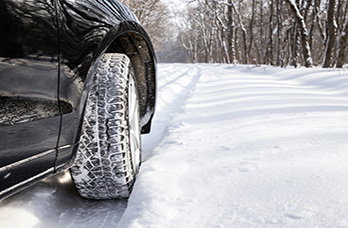 The winter is the toughest season to work in. More time in the dark, freezing weather and defrosting the van early in the morning to get it ready for the working day ahead.
In the first of a new series, we ask #HagerGang members to offer their advice on getting prepared and working safely this winter.
In this debut #HagerGang forum,
Tom Barr
from
Barr Technical Solutions
,
Darren Crannis
from
CTS Electrical Services
, Nigel Critten from
Critten Electrical
and Damien Heath from
Heath Electrical
share their tips and advice for the winter months.
What are your top tips for preparing to work in the winter?
@heathelectrical
– Always plan ahead and get organised. Keep warm when working outdoors by using the correct clothing.
@darrencrannis
– Try to plan your maintenance and installation work in advance. The winter means daylight hours are shorter than the summer months and temperatures are low, so prioritise outdoor, lengthy and higher risk (where the installation must be re-energised in one day) installations for the summer months.
What could electricians forget to plan for in the winter? What top tip would you give?
@Barrtec
– Make sure you have enough batteries, thermal clothing and a weatherproof kit ready for what the winter weather can throw at you.
@heathelectrical
– Make sure your vehicle is prepared. Use windscreen frost protector to save defrosting your windscreens in the cold early mornings.
Some work may need to be done outside. What tips would you give for working outdoors?
@darrencrannis
- The wet winter months bring out most garden and outdoor lighting faults due to moisture ingress. If you do need to work outside, wear layers.
Try to work outside for limited periods and take it in turns with others if your work and labour permits it. If you have to work in extreme weather, like heavy rain, take a change of clothes.
@CrittenElectric
– Wear fingerless gloves. Working outside connecting wires is almost impossible with cold, frozen fingers.
What should you have ready in your van this winter?
@heathelectrical
– A rechargeable head torch and a flask for hot drinks are key items you need for the winter months.
@Barrtec
– Make sure you have de-icer, screen wash and dry boots ready and waiting.
@CrittenElectric
– A spade. I got stuck outside a Fish and Chip shop I was wiring a couple of years ago. It snowed during the day and the van wouldn't get a grip on the snow, ice and stones. Either that or it wanted extra chips.
With the dark mornings and evenings, what safety tips would you advise?
@darrencrannis
- Avoid lone working where possible. If you are working by yourself, setup a lone-worker system (even if it's a phone call to someone every hour to check-in). You may also need to barrier off areas to protect your clients and/or the public.
What electrical advice would you offer your customers this winter?
@heathelectrical
– I would advise my customers that as the days get darker much earlier, be sure to have safe levels of light around your property and make sure that you test your smoke alarms regularly.
@Barrtec
– Make sure you stock up on batteries, set your thermostat accordingly and have spare light bulbs available for your various light fittings.
@darrencrannis
– Always appoint a qualified trade to complete a task and plan for any maintenance in advance. We have lost count of the amount of DIY attempts that have lead to a loss of service and an expensive callout.
@CrittenElectric
– Have a torch handy near your consumer unit so you can see what has tripped in a power cut. Remember that gas heating doesn't work without electricity, so your power will need to be back on before you can turn your heating on.
Would you like to offer help and advice to your fellow contractors? Join the #HagerGang on Twitter by following
@hageruk
and join the conversation.
Not on Twitter but would like to take part in our series? Email us at info@hager.co.uk.