Why Power and Lighting Boards are perfect for education projects
When specifying your latest education project, choose a power and lighting board. We explain why these boards are ideal.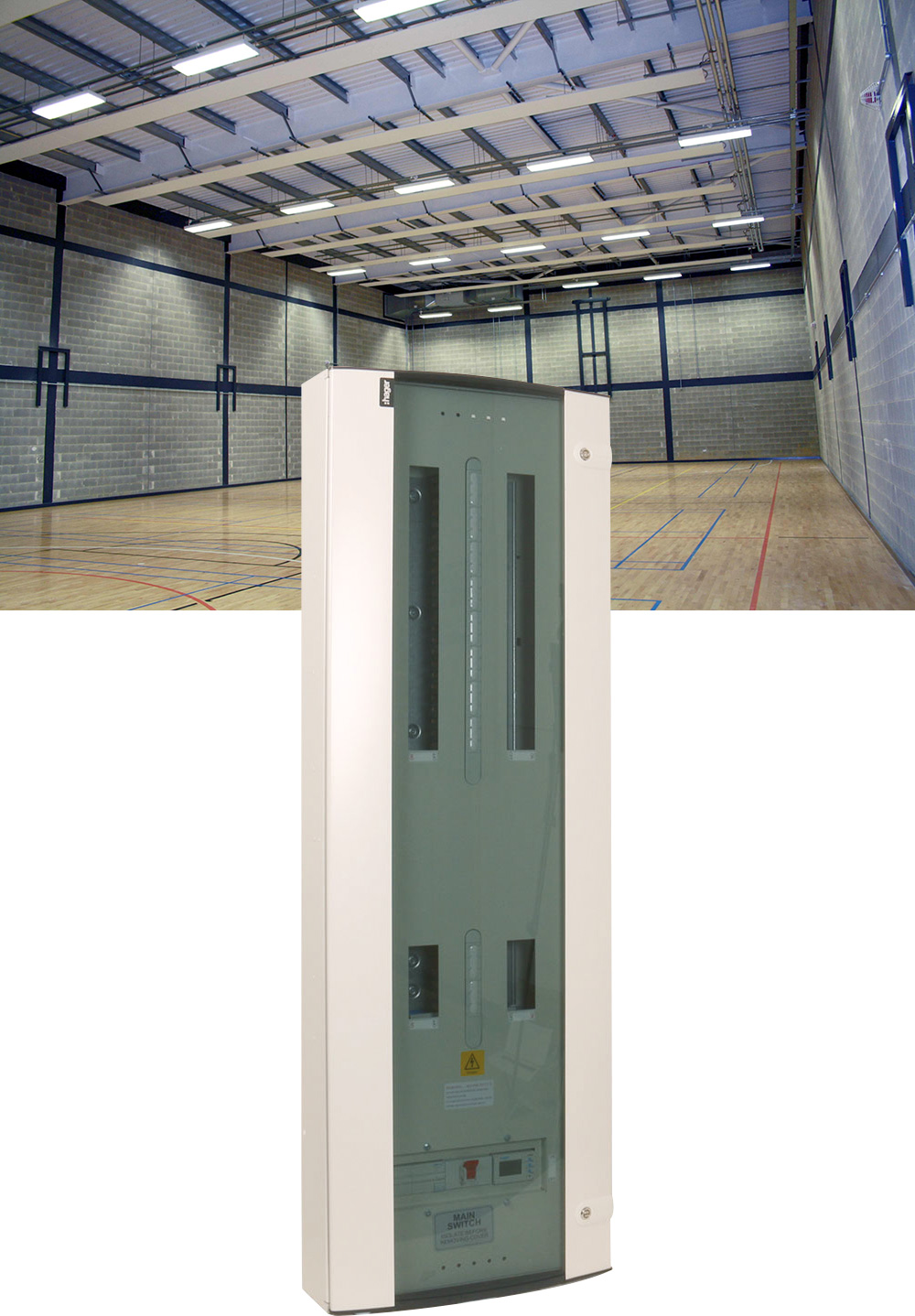 When specifying a project for education, such as a college or school, one of the key products you should consider investing in is a power and lighting board.
We spoke to
Product Manager, Chris Howells
, to find out what are the key benefits of installing a power and lighting board into an educational project.
Monitor and manage power and lighting separately
Power and lighting boards come as a split busbar stack, the primary purpose of these boards is to separate the distribution of each load separately.
Part L2 of the Building Regulations for England and Wales (2016) has driven the requirement to manage and measure energy consumption in non-domestic buildings.
Like many businesses, educational establishments are looking for the ideal solution to help monitor and manage energy usage. Power & lighting boards can help to identify where energy is being used and be the driving force behind a strategy to reduce expenditure.
Additionally, with our added pluggable metering solutions, clients can monitor and manage the energy consumption of each load to see where energy saving initiatives can be implemented.
Our boards come with a combined Pulsed/Modbus meter. Meaning that the facilities manager has a single solution to monitor or capture data, as part of the requirements for a building under Part L2.
We have been told that thanks to our power and lighting boards, schools have been able to reduce their energy consumption by 10%.
This reduction has been achieved by clients seeing which devices have been left on and using this data to see what can be turned off to help manage their energy more efficiently.
They're becoming a teaching aide
Our power and lighting boards aren't just used for facility purposes but they're also being used in the classroom.
Especially in subjects such as science. Teachers are using our power and lighting boards to show how leaving devices and switches on can create energy wastage therefore they can have a wider impact on society.
These boards are a great tool to help educate students on the importance of energy efficiency within the wider world.
It's a key part of a refurbishment
Power and lighting boards are quickly becoming the industry standard and schools are looking to install these into their expanding and new premises.
Schools wish to fit the latest technology as they often provided the most modern energy efficient solutions, and with a refurbishment or expansion, they're seeing this as an opportunity to keep up with the times.
It helps to identify key savings
By analysing the data provided from our power and lighting boards, schools can see where they can make savings and then implement energy saving measures to reduce their energy consumption.
Furthermore, energy saving solutions, such as
Klik
, can help schools save on their lighting through our varied range of
occupancy sensors.
Our power and lighting boards help schools to start from scratch and think again about how energy is distributed, managed and used throughout their building.