Why commissioning is vital for your lighting install
With the lighting market growing by the day, what are the implications in terms of commissioning for projects? We sat down with Steve Dyson, Commercial Market Manager for Hager, to discuss this further.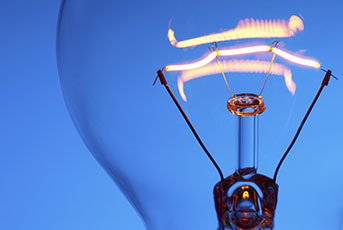 What is commissioning?
Commissioning is when a system is set up. A system may use a series of devices and commissioning makes sure that all these are all set up correctly, talk to each other and are fully utilised. Meaning that the system is being used to its full potential and meets the clients' expectations in terms of functionality (e.g. switching, time outs, user profiles and scene setting.)
To put this simply, imagine your smartphone only used its basic functions when you have a world of apps and shortcuts to enhance your device.
How important is commissioning?
The effective operation of lighting systems is dependent on proper commissioning. Commissioning enables the design to be fully realised which, for a good design, will lead to more productive and satisfied occupants and added competitiveness for the building owner. Commissioning of lighting is now an integral part of the requirements for new buildings and major refurbishments under Building Regulations Part L2.
Is there any legislation about commissioning which can prevent an abuse of overcharging?

CIBSE produce 'CIBSE Commissioning Code L: Lighting' and although not legislation, it's a great guidance document.
 
Until now there has been no CIBSE Commissioning Code dedicated to lighting. The Code recognises that many key decisions relating to the construction process are taken at the very early stages of a project.

The Code therefore gives the strongest encouragement to designers and clients to consider commissioning at the earliest stages, and to seek specialist input early in the life of the project. The Code also stresses that responsibilities for commissioning activities should be clearly assigned at the outset of the project, as the required tasks may be shared among a number of consultants, contractors and manufacturers.
 
'CIBSE Commissioning Code L' presents current standards of good commissioning practice in the form of recommendations and guidance. The Code acknowledges that it may be applied in a variety of contractual frameworks. Users will need to ensure that the use of the Code is considered when contractual arrangements are being made, to ensure that the recommendations of the Code are not in conflict with those of the contract.
What problems can late commissioning cause?
The commissioning stage can often be left too late meaning a building can sometimes be commissioned once the occupants are in it. However, having easy to use tools enables the building facilities manager the ability to change or update, but commissioning must be taken into account in the project plan.
Late commissioning can also affect the work being carried out by the contractor. Being a cost or 'keep it simple' driven project could result in delivering the wrong system for the client. Likewise, installing a system the contractor has little competency in can result in systems set up incorrectly and not utilized to their full potential.  
Do we (Hager) communicate the cost of commissioning in our quotes?
Yes, we do. For example, in our LCM project quotations, we state quote for commissioning at a rate £450 per day.  
What training is available to help develop knowledge on this topic?
Hager are currently in the process of developing a training program on commissioning for LCM. To find out more, contact us
here.