Value Engineering. What is it and how it can work for you.
Looking for a way to get the best out of a project with reduced costs and better materials? We explain how 'value engineering' can help you achieve this on your next project.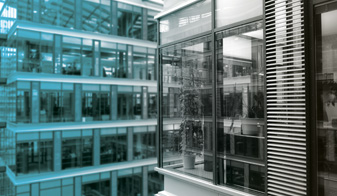 It's a term you might have heard more about in the last couple of years, but 'value engineering' is a process that can help a project to maximise costs and perform to its potential.
What is Value Engineering?
Value engineering aims to not only remove unwanted costs but to improve the overall quality of a project. This can be done by finding alternative materials to use which can come at a reduced cost, are made with better quality materials or have a longer life span.
This process can be carried out before and whilst a project is being completed. By looking at the key components in place for a project, and identifying their functions, it is possible to find different ways to deliver the same outcome. Then by assessing these costs and analysing how successful the alternatives will be it is possible to make an informed decision on the best approach.
An example of this process could be sourcing alternative materials which can deliver the same action as a particular function. By analysing the alternative material, it may be found that the material is lighter, has a longer lifespan and can either be purchased at a reduced price or can produce a better cost saving long term despite an initial higher purchase cost.
Where did the idea of Value Engineering come from?
The idea developed from the Second World War by Lawrence Miles. Working for General Electric in America, there was a need to find more materials for production for the American forces following a shortage.
Due to this shortage, Miles needed alternative materials which could carry out the same function as those he was ordered to find. By finding these alternative materials with a team at General Electric, the idea of 'value engineering' was born.
How can it help with your next project?
Creating a value engineering process before the start of your next project has its benefits.
Having a list of the materials you will be using and then looking for the alternatives available at the initial stages could, in the long term, help to reduce delays and changes at further points of the project.
Having the client involved from the start of the process can also be a real benefit to your project. By taking on board their input for the materials and systems they wish to use, this can help create increased customer satisfaction with your client seeing their own input as an influence.
Working together with your client at the start of a project can help create true added value for the long term according to Chris Castle, Hager's Specification Team Manager.
As discussed in Hager's magazine
Circuit Break
, Chris explains:
"Human nature often dictates that people feel more comfortable with the familiar rather than embracing the new. While this is often true in life, the same thinking is often reflected in the tendency for clients to stick with what they know - even though newer and alternative product and system developments can mean tangible performance and overall cost improvements can be achieved."
Chris goes on to explain how electrical contractors and specifiers can play a big role in changing this mindset. Through long term thinking and planning, this can be used to find the best resources and help produce a better return on investment, rather than installing a cheaper and quicker option which just provides the basic functionality.
Inserting a value engineering process into your next project is a practice which can help produce better results for your clients and creates more sustainable installations by providing the right materials with better longevity and cost savings, both initially at the installation stage and long term through product performance.