How going for the long term will get you better results in the future
We discuss how educating your client in choosing a product which has long term benefits will offer them and you better results in the future. .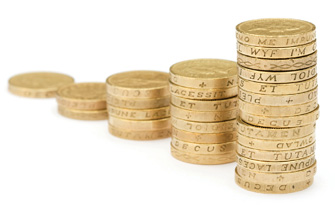 As an electrical contractor, putting a quote together is a balancing act. You will know the solution which will work best, but your customer may not understand why your quote is more expensive compared to your competitors. Your aim is to fit the product which is right for the job and for your client, but they may see the money first before the method.
A client will want a product which will be with them for as long as they are in their building and works as efficiently as the day it was installed. Whether this is a home, an office or an industrial site, your reputation will only grow by installing solutions which have longevity.
Often when talking to the client, it may be easier to go for the least expensive solution. Especially when you're competing with fellow contractors and trying meet the demands of the consumer. However, by discussing the merits of a product which may have an initial higher cost but continues to perform in the long term, clients should see the advantages of paying a higher margin now and then reap the rewards in the future. Also, as the installer, you will have the benefit of not needing to return to make a costly return to a job to repair or replace faulty equipment.
Our presence detectors are a good example of how a product built with quality in mind can provide a longer life span while providing comfort for the occupants of a building. At first it may seem like a more costly solution, however, it's obvious benefits through convenience are supplemented by the fact it can save energy by automatically turning off a load when nobody is present. Presence detectors, part of our
extended occupancy sensor range
, also have a long working life (guaranteed for 2 years) and have been proven to help clients save up to 25% of their energy consumption.
By using this type of technology, your customer will be able to re-coup back the initial investment in these devices and more through energy reductions alone.
There are also examples of where an additional device can help create a longer lifespan for a product. For example, a consumer unit is the heartbeat of a home. It provides the power to run all the devices needed in a building. So, you will want to make sure that the consumer unit you're installing not only performs to its potential for the current occupants, but for what lies ahead.
Our
Design 50
and
Design 30 boards
come with a
cable clamp as standard
, which helps prevent any movement of meter tails being transmitted to the terminals of the main switch. Available as an accessory for
Design 10
, this device will keep the consumer unit safe for the long term.
Safety also plays an important part in the lifespan of a product. A solution which offers safety benefits can help prevent accidental and intentional faults, increasing the time a product is used and preventing the need for it to be replaced.
Our
Sollysta range of wiring accessories
do just that. Our sockets all come with a unique patented shutter system. This system not only requires the earth pin to be inserted first, but the simultaneous insertion of the live and neutral pins as well, before the shutter mechanism is activated and helps to reduce the risk of an electric shock. Our Sollysta range of wiring accessories also come with a life time guarantee, so you know straight away you're fitting a product which was designed and built to last.
Installing products which have a longer life span, even at a higher cost, will in the long term provide cost savings for your clients through efficiency, energy reductions and primarily reduced maintenance which will continue to enhance your reputation.
The discussion of adopting a long term thinking approach is explored further in our digital magazine
Circuit Break
. The piece, which discusses the idea in regards to lighting, is available to read
here.