Electrical apprenticeships and the future - The apprentices view
Continuing our series of pieces on training and the future of electrics, David Evans spoke to two Hager apprentices on their view of apprenticeships and what the electrician of the future could look like.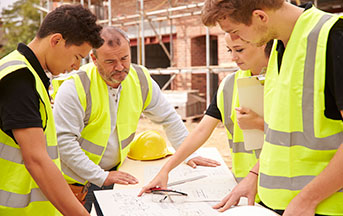 Here at Hager we're proud to support and train apprentices helping them take a step into a promising career as an electrician.
Continuing our series looking into electrical training and the future, we sat down with Harry and Joe, two apprentices who have been part of the Hager family for 10 months.
What interested you in the electrical industry?
Joe
–
"I was interested because I wanted to get into an engineering background. With engineering you know that you will always need electricity, so it was something I wanted to look into."
Harry
–
"I wanted get into the industry because my dad is an engineer who works in electrics so it was something that runs in the family. I've always been interested in electrics from a young age, taking circuits apart and to see how it works and then wiring it back up."
Why did you decide to do an apprenticeship?
Joe
–
"I don't like to be sat in a classroom at college all the time, where with apprenticeships you get practical skills. Not only on site but at college as well. It's all a mix of academicals and practical work and that appealed to me."
Harry
–
"I chose it because it provides you with a job at the end of your apprenticeship and provides you with a career to start. You get training and earn whilst you learn. You're in the working industry but you're also developing as a person."
What were your expectations going into your apprenticeship?
Joe
–
"I expected to be at work a lot but I didn't know how much college work there might be. Then when I turned up to the specialist college, EEF Technology college in Birmingham, you could see how much time and thought they had put into it."
Harry
–
"I went into it with an open mind and expected anything."
What has been the best part of your apprenticeship so far?
Joe
–
"I have enjoyed being at college, working with the other apprentices and seeing everyone progressing together. Once you go back to work you put the skills you have learned into practice and you see yourself developing. You start on a project and think 'Oh, I've done some of this before, I can do this now' and you can see how the skills strengthen in your mind."
Harry
–
"I've enjoyed learning more about the other apprentices, the work they're doing and who they work for. You can see what they do, pick up things from them but also see if you can impact your organisation onto them and see if you can get your products to them."
Is there any new technology that you have seen whilst carrying out your apprenticeship that you would like to learn?
Joe
–
"At college there was a robotics section which was installed during the time we were there which looked quite interesting. It would be interesting to learn more about automated machinery."
Harry
–
"I would like to learn more about robotics and PLC (Programmable Logic Controller). Especially with PLC because there are more machines in the industry that run on PLC's. A little more on electro-technology such as the smaller components and wiring of small boards."
What challenges have you faced?
Joe
–
"I don't think I've reached a position where I don't think I can do something because as I'm going along I'm gaining the skills before I get into that situation. I have an idea of what I'm doing before I get to it."
Harry
–
"I'm the same but at college when you reach those obstacles you've got people to help you with it. So you might reach it but there is never a point where you can't do it because there is someone like a lecturer who will help you overcome the obstacle."
How much of your own learning do you do as part of your apprenticeship?
Joe
–
"We will have assignments at college which are research based where we have to go away and do it ourselves and understand it before we bring it into college. On site we get given a project and we need to find a solution. That helps because it makes you think 'Oh I've thought about that myself' and it gives you the confidence to do it the next time. Once you get a project it can be daunting and you think whether you can do it but because you've done something similar before, you can follow the same path to find the solution to the problem."
Harry
–
"It's key to go away and learn yourself as an apprentice. You've got to get used to working on your own to a certain degree. If you don't feel comfortable or confident in doing something, going away and asking someone is a solution but going away and learning yourself and understanding it in your own head without someone syphoning it through for you and explaining how it works is a lot better.
If you go away and look at a machine and try to understand how it works yourself, you might have a better understanding of it. There is that balance of learning on your own but having the support for others to explain complicated things and simplifying it for you."
What do you think the electrician of the future could look like?
Joe
–
"I expect that with the way technology is going that electricians will have more work to do with plugging in computers or tablets into PLC's or a machine and then be able to work around the software. Moving away from hardware where you're cutting wires and stripping cables to plugging computers into machines."
Harry
–
"I think the core skills will still be there. I don't expect that to change too much but in terms of finding faults I think systems will become more intelligent and could rectify smaller faults themselves. Larger problems will still need an electrician to fix them.
In terms of software I think there will be more software based in lighting and doors. Like Joe said, there will be a lot of plugging in a tablet, finding the problem and fixing it. We will branch more onto the technological side but the core skills of an electrician will still need to be there. If those change then electricians may not be so prepared as they are today."
Finally, what would you say to someone who was thinking about doing an apprenticeship?
Joe
–
"I would say absolutely do it. I wouldn't have any reservation for encouraging anyone to try to get into one. Most companies you find on the government website for apprenticeships are looking to invest in you and the future. They treat as a good asset in their company because they are going to teach you and hopefully employ you at the end or at least give you the skills to be employable in the industry."
Harry
–
"I would be the same. Absolutely do it. You're earning in a workplace but you're also learning as well. It's a great thing to do. You're getting into that workplace mentality before most people if you're going straight from school. If someone is willing to pay you a bit more then they're willing to invest in you, train you and give you these skills for life and give you a job in the end."