Designing the Design 50
What goes into designing a new consumer unit? We spoke to Paul Rooney, Engineering Manager and John Appleton, Product Design Engineer at Hager to get behind the design of Design 50.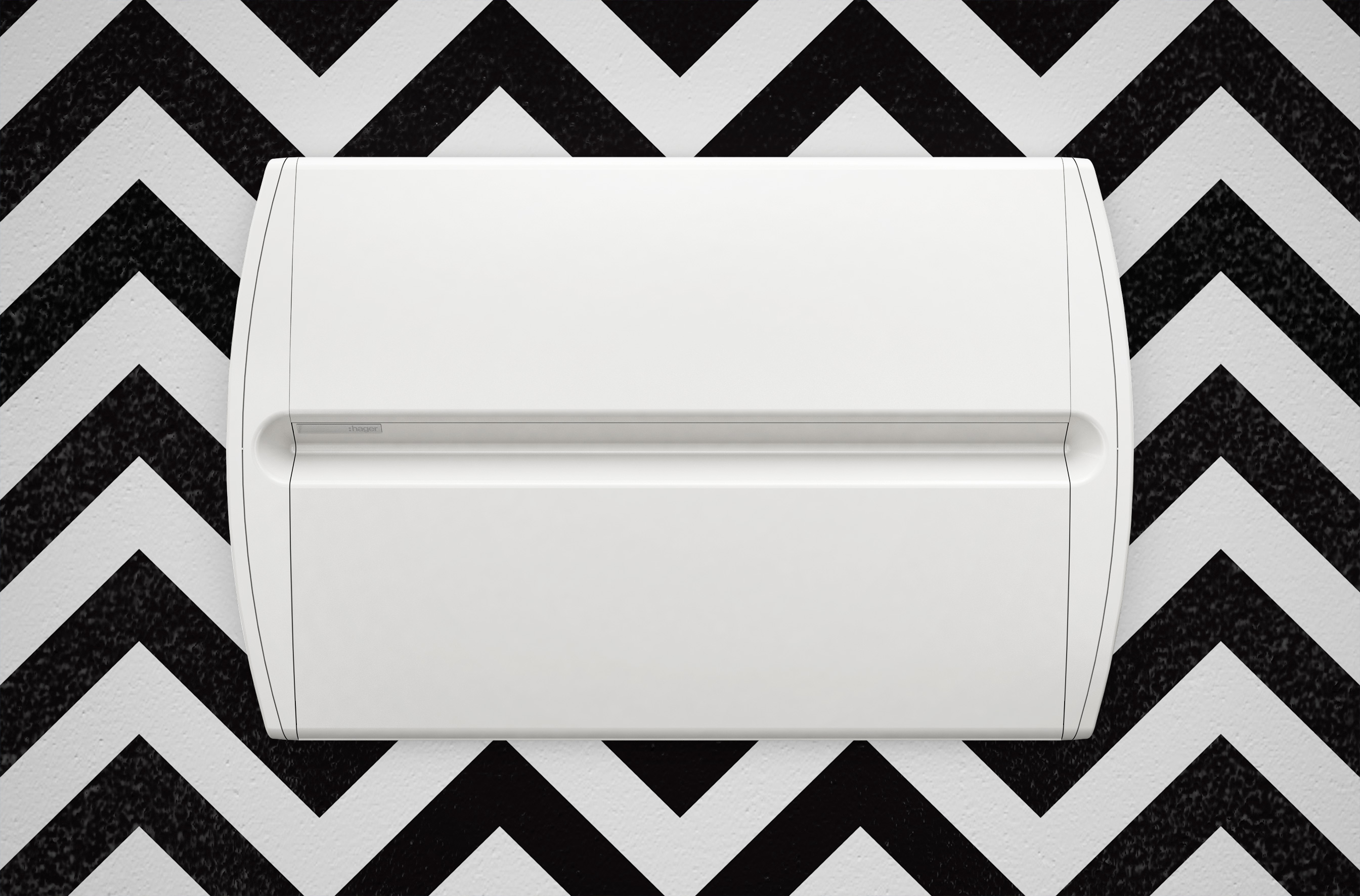 Design 50
is the 'platform for the next generation' of consumer units. That's according to Hager's Paul Rooney and John Appleton as we sat down with them to find out what makes the Design 50 the unique solution to the house builder market.
Where did the idea of Design 50 come from and what was the thought process behind the board?
John -
"The initial idea originally came from the original plastic consumer units. Customers wanted a similar design so we created a concept based on these. We also wanted to integrate the design features of other products to make it a truly Hager solution. For example, you will see design nods to our
TPN boards.
When we first spoke to customers, they wanted a strong aesthetic so this played an important part in our design process."
Paul -
"We also used the design process to learn from our other products. For example, we wanted to include key features of our
Klik system.
You will see with Klik how it is modular and can be built up. By incorporating this with Design 50, it means we can build a product which has a 'one size fits all' view and then build a modular design. This way, we can create different variants.
When looking at surface mounting we were conscious of sharp edges sticking out and with our design we believe we are one of the only one's who have addressed this."
What did you want to achieve with Design 50? What did you want it to say?
Paul -
"We wanted Design 50 to differ from just being a metal consumer unit with devices in it. We wanted it to be seen as the heartbeat of the home.
We wanted a product which we could evolve over time and provide new features not usually associated with consumer units. For example, in the future we could have a Design board which has a USB port to enable you to charge your phone.
We wanted the board to be seen more than just a metal box. We want this board to be part of the home and more."
How influential were the the recent regulation changes to the design?
Paul -
"Very influential. Especially Part M of the building regulations. Now that the board needs to be at shoulder height, we wanted a unit which could blend into any room.
"We were also very conscious that
under Amendment 3 of the wiring regulations
that any parts of the consumer unit, if you use plastic, can't be used to hold a fire back. So we designed the unit where you would have the full metal jacket inside, but the plastic on the outside as the aesthetic which we add on afterwards. This plastic doesn't need to hold the fire back because we have the metal on underneath."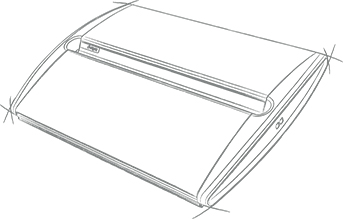 How influential were customers in putting together the design of the unit?
John -
"We worked with house builders when putting our design together. When creating concepts, house builders told us that they wouldn't just put a metal box in their homes, but the board needed to look the part. It needed to fit in with the style of home they were creating.
These points became key to the look and the material that the board would be made out of.
We also worked with a range of teams within a house builder business, not just the construction side, but the purchasing and marketing team as well to help create a board which appealed both to our clients and the end user"
The lock for the Design 50 has a unique look. What was the thought process behind this accessory?
Paul -
"When we were putting together the design for Design 50, we wanted a unit which made life easier to those who were installing the board. The lock is a strong feature which is now patented and John has done really well to design this."
John -
"With the lock, as the form is extruded it means that once you have done the work, you don't have to fold and bend the lock to get it in place and perhaps scratch or damage the board. It slides in with the shape of the board.
Once we knew what the shape and style of the board was going to be, we could then create the look and functionality of the lock afterwards. If you know what you want to build up front, you can build all these features in from the start."
What are they key design features of Design 50?
John -
"Firstly, it reduces the impact it has on the wall. The slot down the centre is reminiscent of the old style of consumer unit which house builders told us they liked. You can see this look in our
Design 30
board also. You can also see nods to our
TPN boards
as well. If you look at it from certain angles or indeed turn 90 degrees, it looks like a TPN board."
"The big thing for us was it needed to be seen as a Hager product. Something which you look at you know straight away that it is Hager. Our hallmark design sets us apart from the rest of the market."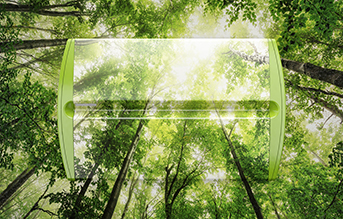 Design 50 let's you have a board styled to any RAL colour or can be vinyl wrapped. Was this feature influential to the design of the board?
John -
"Of course. As the unit is now more on view, we needed to be mindful that customers wouldn't want it to just be available in white. We wanted to make a consumer unit that would match other products, not just other electrical distribution solutions like decorative wiring accessories but domestic products such as kettles and toasters.
For example, William Davis Homes have put our boards into the kitchen of their properties. So Design 50 could match the tile colours or appliances in the room. Our vision was to create a board which could suit the decorative preferences of any individual."
Final question. Why is Design 50 unique?
Paul -
"From the work John has done, he hasn't designed a square box that fits devices, he's tried to create something different that's the platform for the next generation.
John is very good at taking ideas that are totally different from our industry. When he is tasked with the initial idea of a new product, rather than just looking at what else is out there in the market, he will go to retail shops and see how the hinges work and look on a fridge. We look to bring ideas from different areas and incorporate these into our solutions.
That's why
Design 50
is unique, because it is influenced on designs from outside of our industry."
John -
"At it's core, it is designed to go into a house. To be part of the home rather than an accessory."
Find out more about the features and benefits of Design 50
here.