Building automation. The contractor's view
Building automation is an emerging technology in the electrical industry. What is a contractor's point of view on these systems? We spoke to Mark Bailey from ABM 4 Electrical Limited for his take.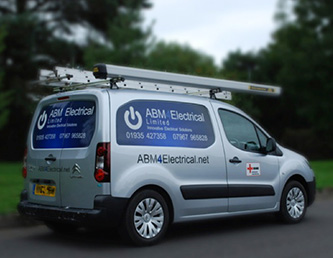 Building automation is a technology which is grabbing the industry's attention.
It's a topic that we have covered many times over the last few months on Circuit Break, including the
myths surrounding building automation
and
how you can take advantage of it.
How is building automation seen from a contractor's point of view? We spoke to Mark Bailey, Director of
ABM 4 Electrical Limited
for their take on this rising technology.
When did you first hear about building automation and what interested you in installing this technology?
I first heard about building automation around eight years ago.
The project we were working on at the time had three detached properties which were all under one clients' ownership.
The client was looking to run a holiday let business and wanted to be able to control the lighting from one dwelling which he lived in.
The properties were also being fitted with under floor heating and a biomass boiler. Using a building automation system meant they had full control over the system which wouldn't be achievable using conventional wiring.
Is building automation difficult to install?
The first fix of the installation is easier than you think.
When you get to the second fix stage, you just need to make sure that you take extra care when designing the system for your client and how they require it to operate i.e. integration of timers and photocells etc.
Programming the system does require a good knowledge of the products and I would recommend attending a course.
You can learn more about using building automation in a free course provided by Hager.
What benefits do you and your clients find from using a building automation system?
Our clients benefit from complete control.
A key benefit from an installer's point of view is that switches can be easily added to operate other lighting or automation controls without causing damage to the fabric of the building. This can be achieved on some occasions in a matter of minutes.
Tebis.KNX is a building automation solution from Hager which offers many benefits, both for the customer and the installer.
How do you see the future for building automation technology?
We're finding that demand is just starting to increase as clients are more aware of what can be achieved by using these systems.
I think the demand will rise in the next few years as clients will expect to be able to operate systems from their phones or tablets from anywhere in the world, not only to save on heating costs but for added security.
What advice would you give to your fellow professionals who may want to learn more and install building automation technology for the first time?
Go for it. Being able to install building automation into a home or building is just another string to your bow, and can set you apart from your competitors.
Before you look to install a system for the first time, speak with another installer for advice on the installation of the system you're proposing to fit.
This could save you a lot of time and money in the long run.
ABM 4 Electrical Ltd is a NICEIC Approved Contractor based in Yeovil. You can find out more about their services
here.
Want to find out more about building automation technology? Discover our blogs on Circuit Break
here.