5 ways we can embrace the Internet of Things
The Internet of Things is the revolution waiting to happen. David Evans looks at how the electrical industry can benefit from the opportunities it will create.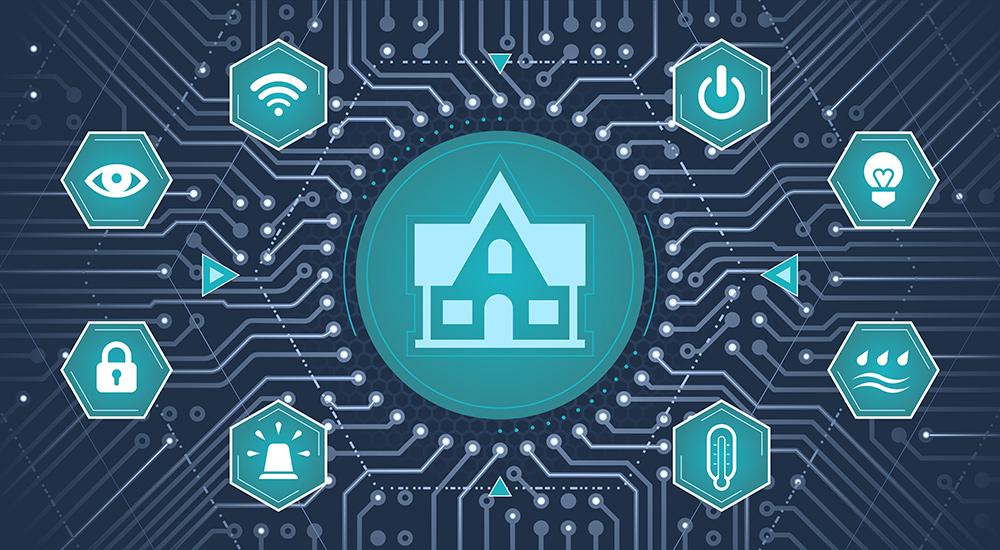 When you hear the term the 'Internet of Things', you might think that it's been pulled out of a children's novel. However, the Internet of Things will revolutionise the way we all live our lives.
In short, the Internet of Things enables devices to collect, share data and talk to each other via the internet so that your mobile phone, light switch and even microwave could be chatting to each other.
How does this work?
For example, when placing your milk back in the fridge, the device could tell when you're low and place an order through your online shopping account. Commercially, data storage units could notify IT departments of potential overheating or excessive energy use.
It all sounds a bit like Science Fiction but it's about to become a reality and manufacturers will need to embrace this opportunity.
So, what opportunities could the arrival of the Internet of Things bring? Here's five ways:
1. Working together
As devices need to collaborate, so will businesses. Each product may have their own unique software and to provide a seamless service, companies will need to work with each other to help make this advancement a reality.
Hager are already planning for the future by joining other global players in
'Allseen Alliance'
- a foundation which started in 2013 to help advance the potential of the Internet of Things.
2. Capturing the right data
The Internet of Things will allow businesses to capture invaluable data. However, the right strategy for how this data is managed will need to be in place.
If a light switch sends performance data back every five minutes, it won't provide an accurate record of how that device is performing. Manufacturers will need to develop products that have the ability to learn and manage its own data effectively so both the consumer and the manufacturer can interpret and learn from this.
3. Product enhancement opportunities
Manufactures will always be looking at ways that they can improve on their existing products and the Internet of Things will open an exciting door.
For example, lighting control systems, such as our
Klik range
, could provide an even better experience for our consumers in the future.
What are the possibilities? Well, occupancy sensors could work with dimmers to set the amount of light being used in a room depending on an individual's preference by recognising this user through their mobile device.
Data could be shared with the user for how each fitting is performing, giving the consumer a better picture of their energy consumption. For manufacturers, this data could help designers to understand and continually develop enhanced components.
4. Breakdowns

Data sharing will allow businesses to monitor product performance. This will enable them to pre-empt, locate and resolve faults before they become apparent. Getting a call to fix an installation before you knew there was even a problem is world class customer service.

Our Industry will need to develop technology that will allow products to identify faults quickly, monitor component performance and use this data to create better products in the future.

5. Upselling for the future

The Internet of Things will allow businesses to build a picture of who their consumers are how they are using their products.

Businesses could utilise this data to showcase other products and services the consumer can benefit from.